MGUSTAS Insight'09
Insight'09 on18th and 19th February 2009
Insight'09 is an inter-campus meeting place for the IT professionals with experts in the filed and is organized by "School of Technology and Applied Sciences", Mahatma Gandhi University, Regional Centre, Chuttippara Campus, Pathanamthitta. MGUSTAS Insight'09 is scheduled to be held on 18th & 19th of February 2009 at Aban Arcade Pathanamthitta.
Insight is a continual annual event in IT being organized by the young, career conscious students of the campus and is aimed to expose the latest developments, innovations and inspiration in the IT field.
View the event details below.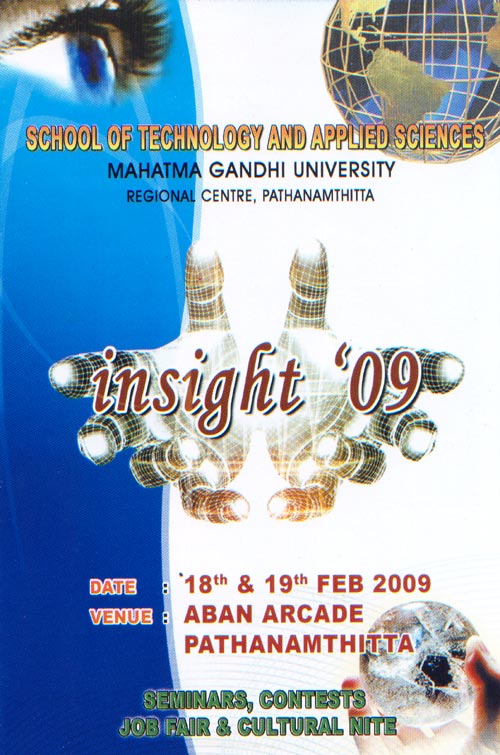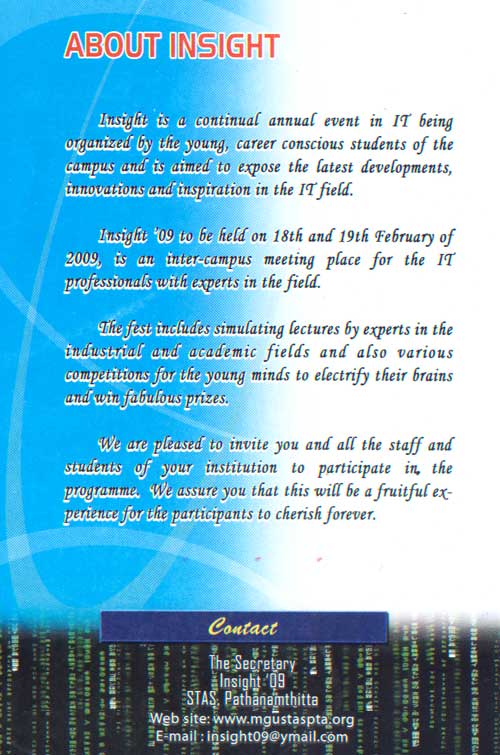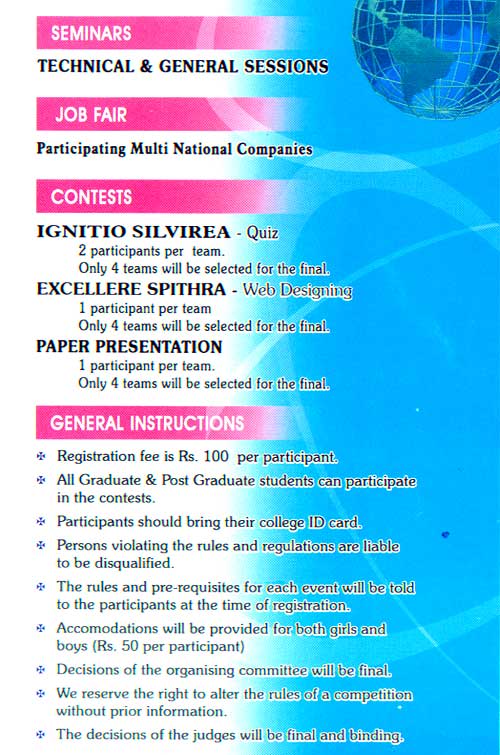 Labels: MGU STAS, STAS Insight 2009