Computer Engineer Age 11
Yes, this little master is from Kerala. The title of a 'Computer Engineer' was earned by Rajat Mendus an 11 year old boy who is just a 6th standard student at Excelshire English School Kottayam.
At an age when most of the children go crazy after computer games and all that stuff, Rajat's passion was for Linux networking and open source technologies. The young boy came to know about open source technology from tech magazines and from the internet. Once he was into it, his crave to learn more got ignited. His parents, Dr.mendus Jacob and Mrs. Benila Mendus supported their son's wish and permitted him to join classes to learn computer networking and open source.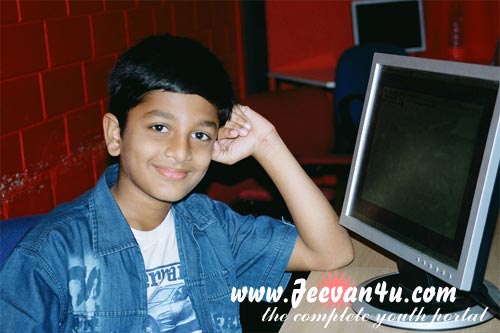 Realizing the exceptional aptitude of the child his teachers at IPSR, the institution where Rajat Joined to learn Red Hat Linux compelled him to write the prestigious RHCE exam (Red Hat Certified Engineer) which he did and came out with flying colours. He got a score of 94% and became the worlds youngest Red Hat Certified Engineer.
The RHCE certification is an advanced IT Certification taken by IT professionals after completing their MCA / B.Tech. The certification is also valid worldwide. Rajat's teachers at IPSR are also excited as the global passrate for RHCE exam is just 48%. Ask him what his next goal is and guess what he says? RHCSS, of course the advanced Security level certification in Linux.
Labels: Excelshire School Kottayam, Rajat Mendus, Red Hat Certified Engineer, RHCE IT Certification, Youngest RHCE