AMAL JYOTHI ASTHRA '09
ASTHRA '09 @ AMAL JYOTHI COLLEGE OF ENGINEERING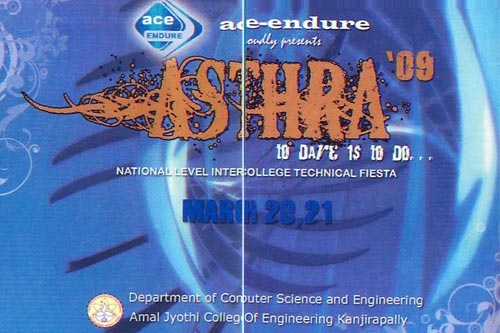 The ACE-ENDURE ASSOCIATION under the aegis of the Computer Science department of AMAL JYOTHI COLLEGE OF ENGINEERING Kanjirappally Kerala India is hosting ASTHRA '09, an inter Collegiate technical fiesta on 20th & 21th of March 2009. This event is a two day program with preliminaries & informal programs on the first day and main events on the second day. They are also releasing the "department magazine for the academic year 2008-2009" on the same day.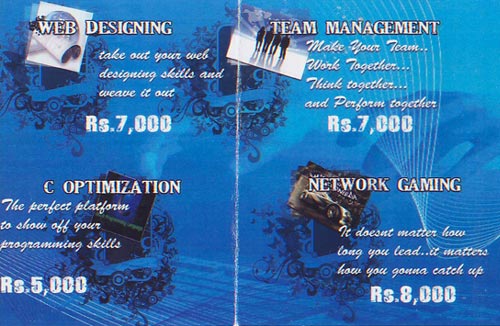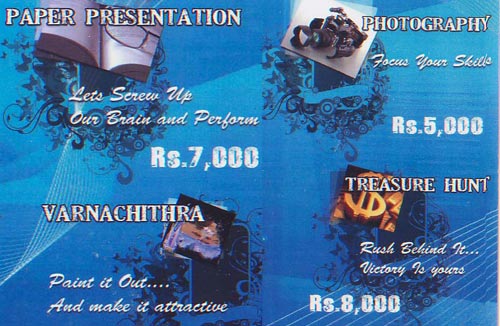 Venue:
Amal Jyothi College Of Engineering,
Koovappally P.O.,
Kanjirappally, Kottayam, Kerala
India-686518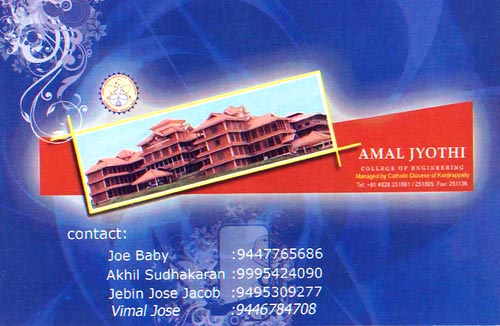 .
Labels: Amal Jyothi Engineering College, Amal Jyothi Kanjirappally, ASTHRA 2009, Engineering College Kerala